Terry finds glass irresistible, presenting endless opportunities to be creative. She was drawn to glass as a child, going to church and gazing at the stained glass instead of listening to the sermon. One afternoon she was wandering around an art show in Fountain Hills, AZ and saw fused glass for the first time only and she found what she didn't know she was looking for.
Her creative process always starts with color selection. What colors will look pleasing together, what colors will contrast well together and does it draw a person to touch it ~ is it meant to be admired with touch as well as sight?
Education & Experience
Terry studied fused glass under Mariama Ross. She has taught workshops at the Indianapolis Art Center in Broad Ripple and classes in her private studio. She has been exhibiting and selling her glasswork for nearly 20 years. Terry is emeritus of both Indiana Artisan and an officer on the planning committee for the 4th St Festival of the Arts and Crafts (15 years). She is one of the co-founders of the Indiana Glass Guild.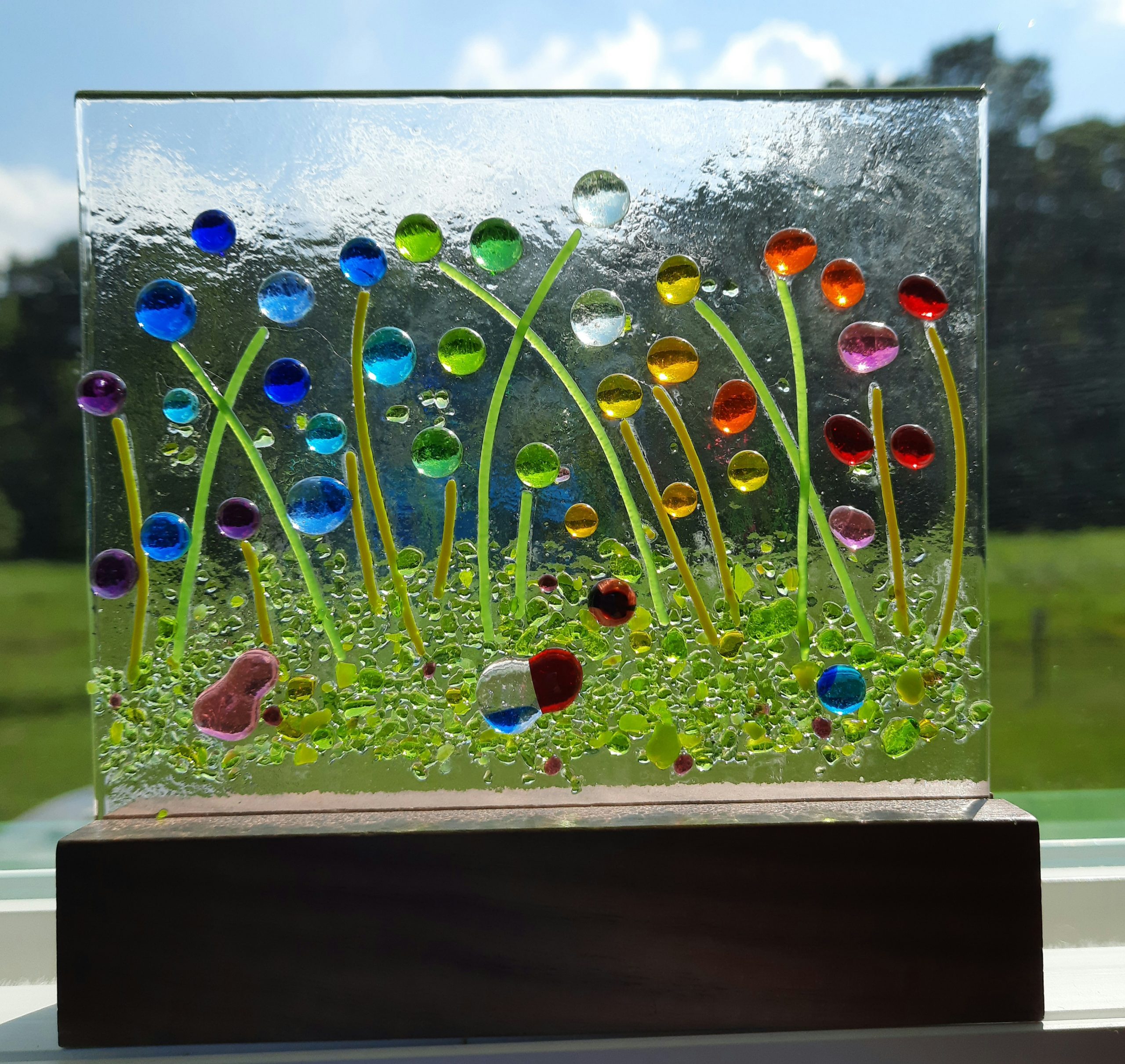 Artist Bio – Terry Taylor-Norbu