In 1999, fourteen Brown County artists joined forces to start something new, an event to  showcase the artwork and natural beauty of the place they called home.
There was plenty of artwork on display in galleries and shops in downtown Nashville, and visitors were coming to see it.  Potter Larry Spears and his wife Jan had moved to Brown County from Gatlinburg, TN, where they had participated in a tour of artists' studios.  They thought the Nashville gallery visitors would be interested in seeing the working spaces of  artists and learning about how the artwork is made, and that they could replicate a studio tour in Brown County.  The Spears gathered together like-minded artists, and together they decided  to invite the public to their working studios out in the county. The artists were right, the visitors came, and a tradition was born!  Every year since then, in one form or another, Brown County has hosted a studio tour.
The first studio tour included folk art painter Amanda Mathis, potter Larry Spears, and clay artist Cheri Platter.  Anne Ryan Miller, who joined the tour the second year and Chris Gustin, of Homestead Weaving studio, joined the tour the third year.  Although these artists no longer participate in the tour, every year new artists join the tour for the exposure and adventure.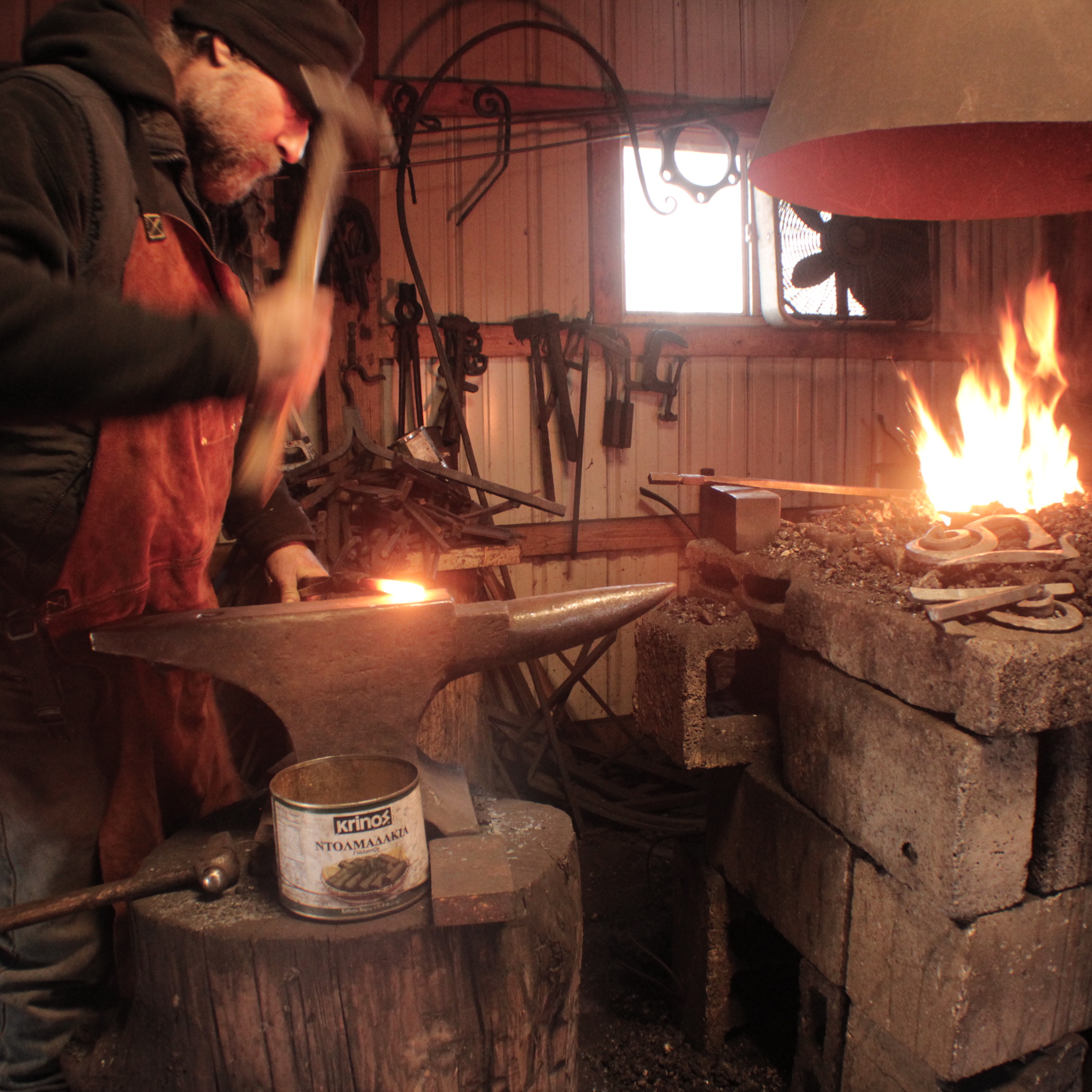 "The tour was envisioned to promote working artists and their studios," says original tour artist Amanda Mathis. "We still promoted Nashville, and always considered the tour as an enhancement to all Brown County had to offer."
Some things haven't changed. Much like today, the first tour was a grassroots effort by the artists, organizing themselves, creating the brochure themselves, and supported and promoted by the Convention and Visitor Bureau, and many business owners in town.
Just as it remains today, the Brown County Studio Tour of 25 years ago was a refreshing look into life in Brown County, away from the autumn congestion of Nashville. The artwork was, and continues to be, a wide range of mediums that represents the best of what Brown County has to offer.